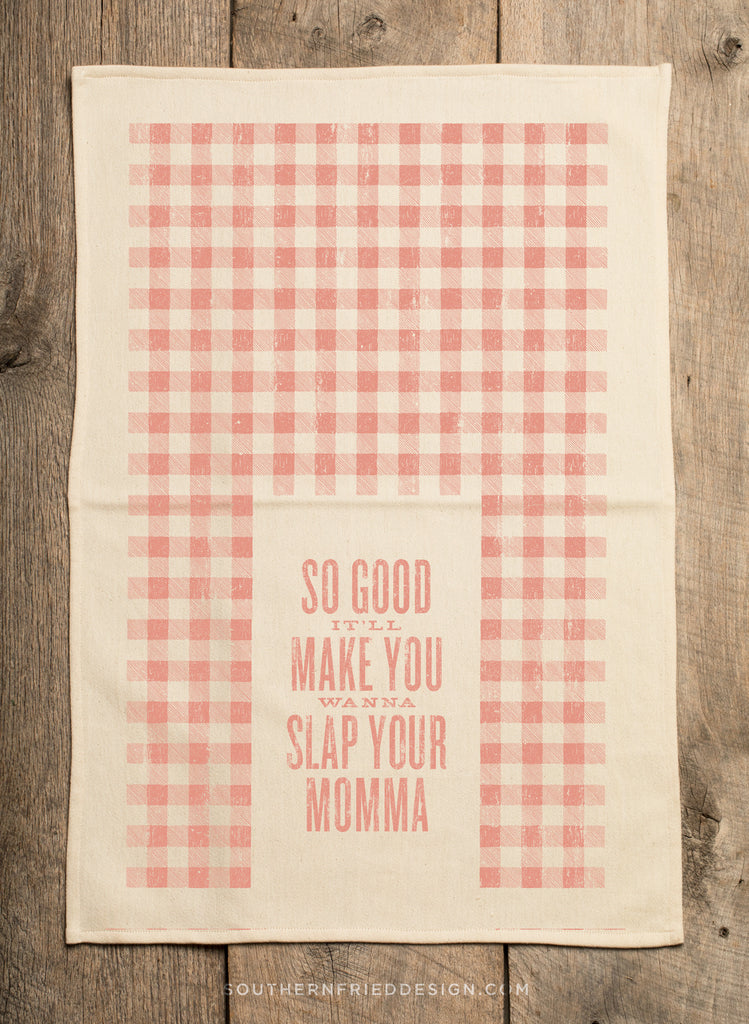 Miss Muldrews
So Good It'll Make You Wanna Slap Your Momma Hand Towel
"So Good It'll Make You Wanna Slap Your Momma" Kitchen Towel is hand silk-screened on premium 100% cotton. It's incredibly soft and super absorbent! When folded the text is left on front and you can drape across anything. A loop tag is also available on the back at top so you can hang as well.
• Size 27" long x 18" wide
• Features an original hand illustrated distressed pattern. 
• Hand screen printed in Nashville, Tennessee.
• Designed and screen printed in the good ole U.S.A.