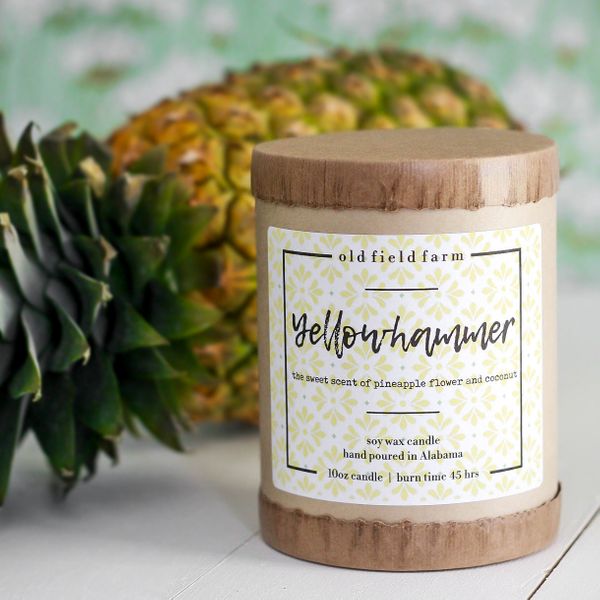 Miss Muldrews
Old Field Farm Yellowhammer Candle
If you've ever been to Tuscaloosa, this candle is sure to bring back memories. Inspired by the famous drink, this candle has top notes of sweet pineapple flower followed by fresh coconut. A summertime classic, this candle is sure to make your house smell like home.
Each candle comes double-wicked to ensure a clean, even burn.
All candles are 100% soy wax.
Feel good when you purchase our candles! Each candle comes packaged in a sturdy, sustainable tube that is 100% recyclable with a recycled paper lid.
Set into a 14 ounce heavy-base glass tumbler, each candle is hand poured on the farm and ready for YOU to enjoy!
CARING CAUTION: 
Trim wick to 1/4" prior to lighting. Container will be hot when candle is lit! Allow to cool before handling. Do not leave a burning candle unattended. Keep wax pool clear of debris. Place on a stable heat-resistant surface. Keep away from children & pets. Keep away from drafts.