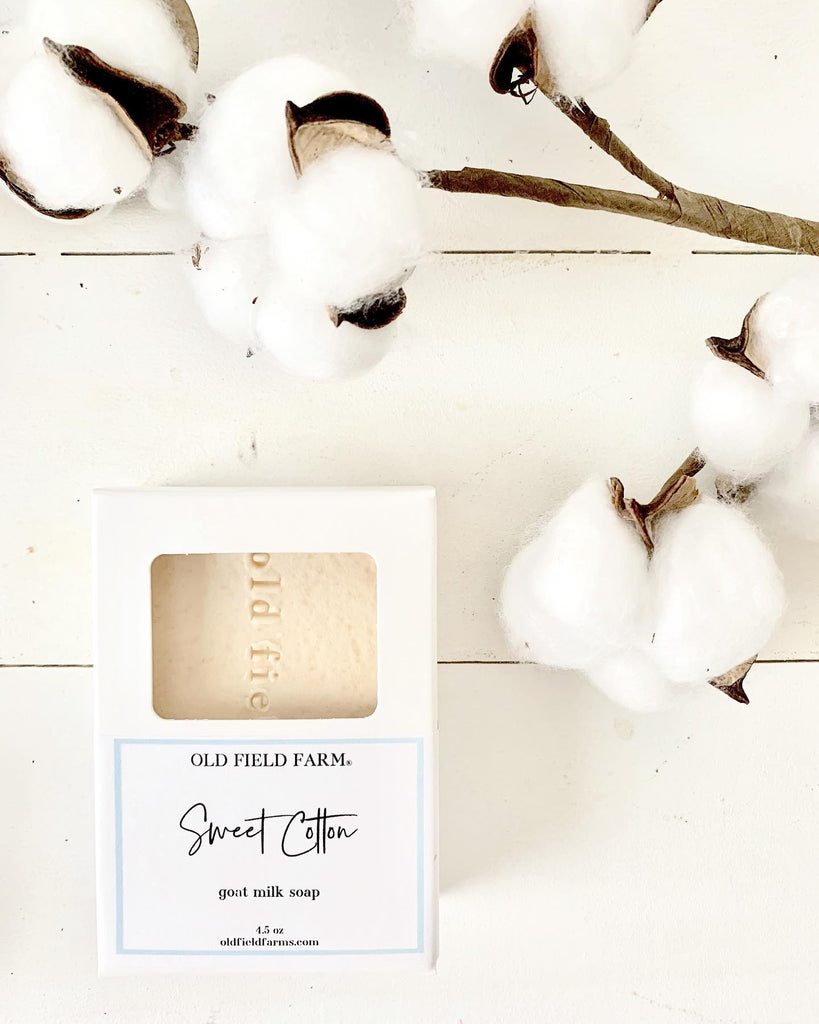 Miss Muldrews
Old Field Farm Sweet Cotton Soap
• sweet cotton •  
crisp, creamy and classic, this bar soap is one of our favorites. it's fresh and clean and the perfect blend of citrus, peach and jasmine. as always, this bar is packed full of shea butter so your skin will feel fantastic.
INGREDIENTS: GOAT MILK, COCONUT OIL, RICE BRAN OIL, ORGANIC SHEA BUTTER, SUNFLOWER OIL, SODIUM HYDROXIDE, CASTOR OIL, KAOLIN CLAY, TITANIUM DIOXIDE AND/OR MICA, PHTHALATE FREE FRAGRANCE 
Our homemade soap is made in small batches right here on the farm so each batch will vary in color and design. 
Each Old Field Farm Soap is a minimum of 4.5 ounces unless otherwise noted. 
Note: To make your handcrafted soap last longer, allow the bar to dry between uses away from direct streams of water. A soap saver allows the bar to drain excess water and preserves the life and quality of the bar.