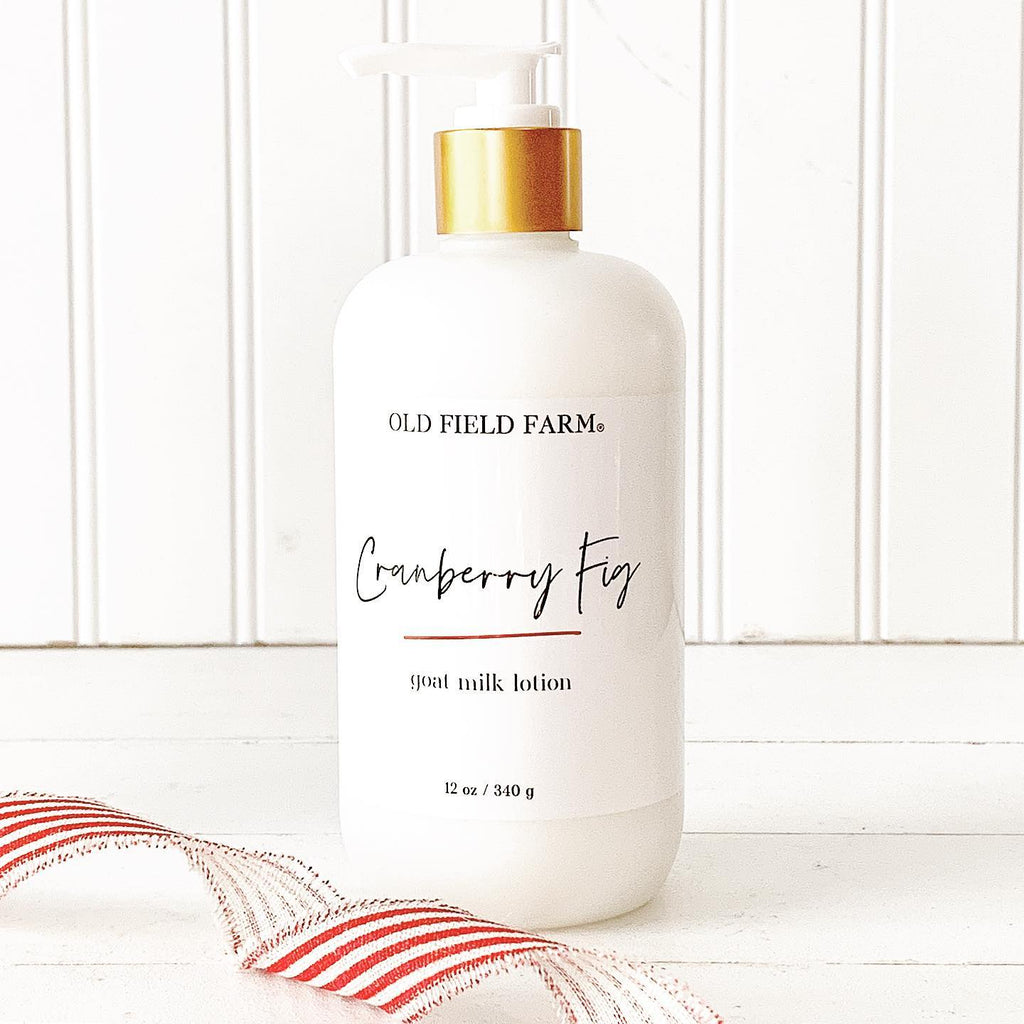 Miss Muldrews
Old Field Farm Cranberry Fig Goat Milk Lotion
You're gonna LOVE this lotion! The perfect blend of Goat Milk, Shea Butter, and Honey. This lotion leaves your skin smooth and well hydrated but not greasy! 
scent: Tart and tangy.  It's the perfect blend of cranberry, fig, blood orange, and pink grapefruit. 
12 oz bottle
Ingredients: Water, Glyceryl Stearate, Isopropyl Myristate, Caprylic/Capric Glycerides, Stearic Acid, Ceteryl Alcohol and Ceteareth-20, Stearyl Alcohol, Soybean Oil, Shea Butter, Dimethicone, Sunflower Oil, Aloe Barbadensis Leaf Juice, Goat Milk Extract, Hydroxyypropyl Trimonium Honey, Methylparaben, Propylparaben, DMDM Hydantoin, Triisopropanolamine, Disodium EDTA.