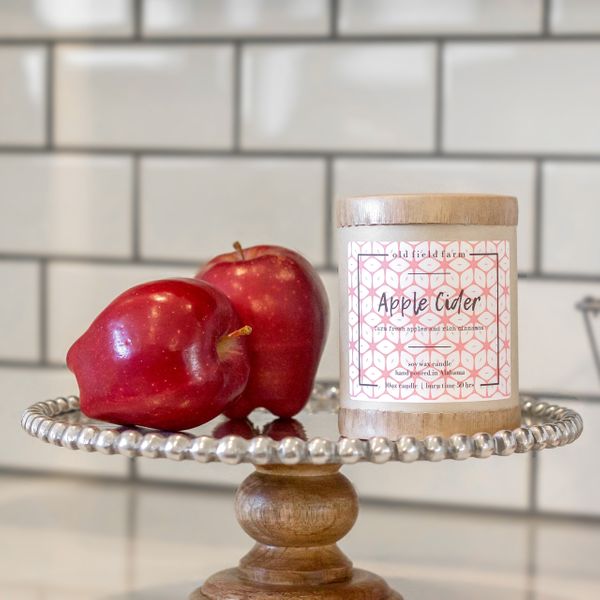 Miss Muldrews
Old Field Farm Apple Cider Candle
This soy candle blends farm fresh apples with rich cinnamon and clove notes to fill your home with the aroma of crisp autumn days and steaming apple cider. Cozy up with a good book or sit back and relax, you are going to love this scent.
Each candle comes double-wicked to ensure a clean, even burn.
All candles are 100% soy wax.
Feel good when you purchase our candles! Each candle comes packaged in a sturdy, sustainable tube that is 100% recyclable with a recycled paper lid.
Set into a 14 ounce heavy-base glass tumbler, each candle is hand poured on the farm and ready for YOU to enjoy!