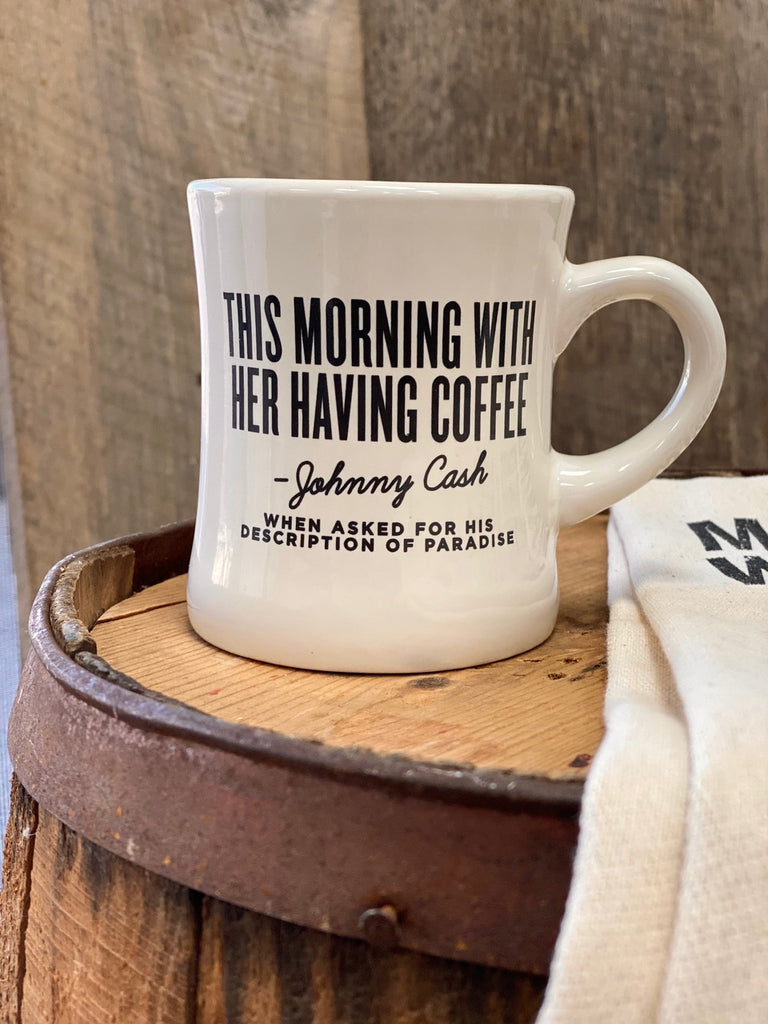 Miss Muldrews
Johnny Cash mug
Johnny Cash lived a heck of a life. He went everywhere, he did (seemingly everything) and became one of the visible musician/poets of his time. His music transcended the country music genre, and what transcended even more was his love for his wife, June Carter. A singer-songwriter in her own right, Carter was also part of the legendary Carter Family, and was married to Cash for 35 years. When asked by Vanity Fair's Proust Questionnaire, what his idea of paradise was, it was "this morning, with her, having coffee". And naturally, we all swooned.
• 10oz diner mug
• Dimensions: 4.625" W x 3.875" H x 3.375" Diameter
• Designed in Nashville, Tennessee.
---
More from this collection